Op
12 december 2009
stuurde ik mijn giraffe in, een gehaakte. De oprichter van
deze site
streefde ernaar om 1 miljoen zelfgemaakte giraffes te verzamelen via internet, voor een weddenschap. En het is hem gelukt! Vanochtend kreeg ik onderstaande email:
Hey!
You're getting this email because you gave it to me when you submitted your giraffe for my One Million Giraffes project. And now I'm letting you know that I made it!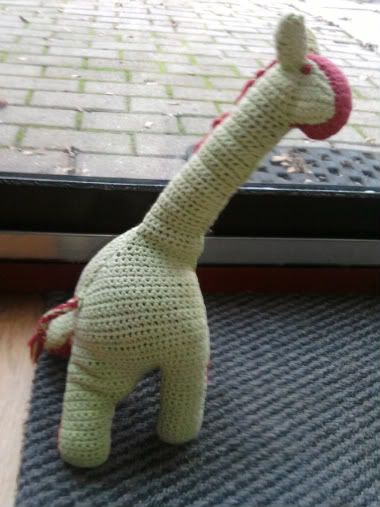 It took me 440 days but I can finally tell my friend Jørgen that he was wrong and I am the happiest man alive. It's been an adventure like none other and I really want to thank everyone who helped me out. It's mind-blowing to me that people from 102 countries help me out in making internet history! Thank you!!
The website will live on and you can still submit your giraffe if you want to. And maybe you can even find your giraffe in the brand new One Million Giraffes book!
Anyway. Thank you for your time. And your giraffe. If I ever meet you I will give you the hug of your life!
Lots of love from a forever grateful Ola
http://www.onemilliongiraffes.com/